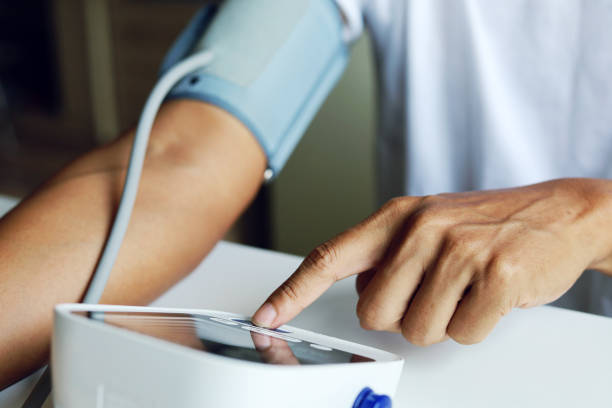 In recent times, there has been a proliferation of blood pressure monitors with different companies creating their brand of BP monitor. But the question is how accurate are these monitors. Currently, there are more than 3000 brands of blood pressure devices, and only 15% of these have been properly validated and tested for accuracy. This is a significant problem especially in developing where there has been an influx of BP monitors.
You might be wondering, what is the effect of using a BP device that isn't clinically validated? Well, if your monitor shows that blood pressure is within the normal limit and this is incorrect, you've lost a chance to identify the actual state of your blood pressure. And what this means is that if your BP is high, you will be unable to initiate BP-lowering strategies such as engaging in lifestyle modification or using antihypertensive medications that can lower the risk of heart disease, stroke, or other adverse clinical conditions
If you want to know if your blood pressure monitor is validated, there are two ways to find out.
First, you need to know if the blood pressure device has been validated for accuracy through an independent review process. There are registries involved in this process and their function is to track the validity of the device for accuracy using best practice scientific tools. Typically, these registries are managed by reputable country-specific and international organizations.
So, how do you check whether your BP monitor has been validated for its accuracy? The answer is to search online and check on the website of any of these major registries. Some of these are registries and their links are highlighted below:
Medavalb

and,
The accuracy of your blood pressure monitor is also dependent on the design of the device and how you use it. For example, taking your blood pressure monitor in a noisy and uncomfortable environment can lead to inaccurate readings. Furthermore, using a wrongly sized blood pressure monitor and following the wrong protocol can also alter your result. Ideally, you should take your BP in a quiet, comfortable location, using a correctly sized BP cuff and following a proper BP measurement protocol.
Currently, the Omron brand of blood pressure monitors is the only popular and readily available brand in Nigeria that offers accurate and clinically validated devices. These include models such as the Omron M3, M6, RS3, and RS7. The validation of this brand is done by different organizations including the Association for the Advancement of Medical Instrumentation (AAMI), British Hypertension Society (BHS), European Society of Hypertension International Protocol (ESH-IP), and the International Organization for Standardization (ISO).
Apart from being clinically validated, the Omron BP brand delivers better accuracy than most other monitors because it can assess more data points, which eliminates routine interference that may occur through arm movements when the blood pressure is being taken. Furthermore, the monitor has a large display and colour codes your result as red, yellow, or green to let you if your results are normal or require further medical attention. This brand can also check for irregular heart rhythm, which is something most BP monitors do not have. There is also the Omron Connect app that gives access to additional features. This app makes it seamless to record, view, and wirelessly sync your health data.